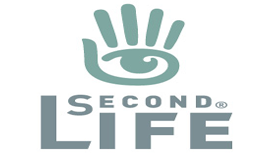 Steaming in Second Life Quality Hosting for your 2nd Life!
---
Want to offer 24/7 streaming audio for your Second Life ? With instant activation, you can have your Second Life radio up in no time! The Centova Cast makes running your own streaming instener radio station EASY! Upload your MP3's, create station ID's, provide your Second Life friends with links to all major media players and much more!
Centova Cast Demo
Order Centova Cast
WHMSonic + SHOUTcast v1 Server + Auto Dj
SHOUTcast v1 is the original streaming server software and goes back to the 1990's when it was deveopled by AOL (NULLSOFT). SHOUTcast v1 is still a popular solution and is provided through the classic WHMSonic Auto Dj System
Order WHMSonic + SHOUTcast v1 + Auto Dj Package
Looking for Copy/Paste Widgets ?
YES!
(error 705) No access to the API.